How one skilful NBA fan just won $55,751 off $2 at Draftstars!
Congratulations to Draftstars Member Mattylee, who pulled off a miraculous feat winning the Big 400 NBA and in total taking over $58,000 in prize money for the day.
Sometimes everything just happens to go your way, and that was the case for Matty yesterday with some amazing performances from fill-in players, and other guys having some of the best lines of their career.
Here is a look at the leaderboard for his massive win, with Matty entering his team twice for a total of $2 (he did this so that if there was a tie for first spot, he would have had 2 shares in the $55,751 major prize instead of 1).
Shai Gilgeous-Alexander must have a fan for life in Matty now after his historic performance. SGA became the youngest player in NBA history to have a 20 rebound triple-double, as he put up 20 points, 20 rebounds and 10 assists.
Next on the list, De-Aaron Fox came close to a huge triple double of his own, putting up 31 ponts, 8 rebounds, 10 assists, 1 steal, 1 block on stellar shooting!
Devonte Graham lit up the boxscore to the tune of 54.75 Draftstars points, scoring 27 points with 10 assists and hitting 8 threes for the game.
Mattylee made some wise choices loading his team up with Pelicans players – with the Pels missing: Jrue Holiday, Brandon Ingram, J.J. Redick, Derrick Favors, Zion Williamson it was up to the reserves to fill the void, and they came through in style! (it also didn't hurt matters that the game went to OT!)
Jahlil Okafor busted out a gem with 25 points, 14 rebounds, 5 assists and 3 blocks for 55 Draftstars points
Nicolo Melli who had averaged just 3.6ppg over the 16 previous games came through with 20 points, 3 rebounds, 2 assists, 2 steals and 2 threes
And E'Twaun Moore filled in well with a 16-7-3 line of his own.
Danilo Gallinari continued his strong recent play putting up 30 points, 4 rebounds, 1 assist, 1 steal and 3 treys.
Tobias Harris (15-11-3) and Domantas Sabonis (10-16-3) both actually underperformed slightly compared to their recent games, but it didn't matter with the rest of his team going absolutely bananas!
If that isn't enough excitement for one day, Matty also entered that very same team in the daily NBA competition and took out the top prize of $2,444.90 – bringing his haul for the day to over $58,000!
Going just a quarter of a point over the 400 target, means that if any 1 of his players missed 1 shot, rebound or assist, or if they had even passed the ball to a player looking the wrong way and turned it over, this would have been the type of heart breaker that you tell your grandkids about.
As it turns out, it's the type of result that has you running around the house screaming like Macaulay Culkin in Home Alone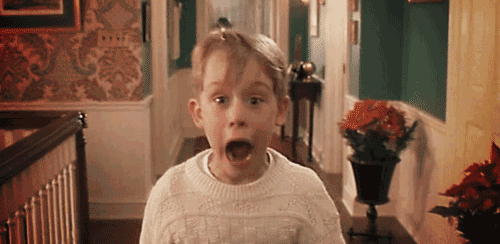 Being a sports fan has never been more fun. It pays to do your research and keep on top of the news. Sites like Rotowire and Rotoworld are great sources of breaking news, as well as Twitter.
Congratulations to Mattylee, well done mate!
What would you do if you turned your sports knowledge into cash won $58,000 off $17 in entry fees??
Join and play at Draftstars for a chance to become our next big winner!
Latest