THE HANGOVER: DRAFTSTARS WEEKLY WRAP
The "festival of footy" is over, leaving naught in its wake but busted bank accounts and fractured families.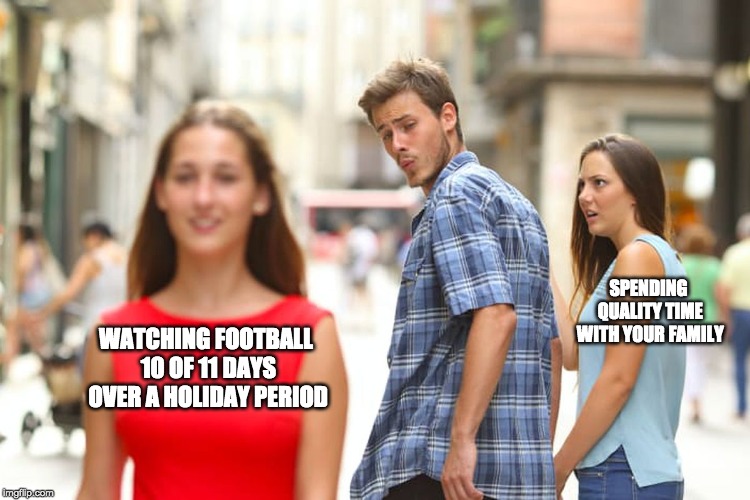 But… we can salvage this. All it will take is a nice little dip on a Friday night AFL contest, a handy collect, and a bottle of red and some roses for your partner.
If the last week of sport is anything to go by, every contest is going to be satisfying. And Draftstars will take that satisfaction to the next level. $210k was up for grabs in AFL contests alone over the past week and they are reaching into their pockets again for another huge week.
The AFL season is starting to take some shape and we can begin to rely on players and teams with some certainty, and the same can be said, in the most part, for the NRL. The NBA playoffs have already launched into the second round with mouth-watering match-ups around every corner.
Geelong stand alone at the top of the AFL ladder now after downing the Eagles late on Sunday. Patty Dangerfield starred and this goal put the got the fans purring.
The Storm snuck home later that evening in an instant NRL ANZAC classic as Brodie Croft nailed a clutch field goal with two minutes remaining to give the Storm a lead which they never relinquished.
The only seven game series of the first round was between the Spurs and Nuggets with the Nuggets eventually outlasting San Antonio thanks to another Nikola Jokić triple double.
And, while it has not been covered extensively in the past, the point end of the EPL season is well and truly upon us as Man City and Liverpool fight out one of the most exciting finishes in history. One point and four goals separate the sides with two matches to play and both have not lost in the league for well over a month.
AFL ROUND SIX
Wednesday seems like a lifetime away, and Melbourne fans probably wish it was. The Demons went down for the fifth time in six tries against Richmond, now their season resembles a battle scene from Game of Thrones. Bachar Houli played the role of Jon Snow as he slayed the Demons for 32 disposals and 125 DS points in his return game.
Umpires cannot actually accumulate DS point, otherwise they would have been the top scorers in the ANZAC clash. Instead, that honour went to the ageless Scott Pendlebury. He turned in a vintage performance, collecting 38 disposals and 148 DS points (the highest score of the round) as he led his side to victory.
Port withstood a late charge from the Roos on Friday to win by 16-points. They put the cue firmly in the rack part was through the final quarter as the Roos charged back from almost 50-points down. Sam Gray had his best game of 2019 against a side he has a dominant record over. Six of his 28 disposals were shots on goals and he returned four majors for the day, taking his DS tally to 122.
The Suns' second consecutive hammering came as the Lions rebounded from their own pair of thrashings. Mitch Robinson claimed the Marcus Ashcroft Medal for his 25 disposal, three goal effort. The output also netted him 120 DS points, despite conceding four frees.
Later in the evening, Adelaide straightened their ship against the Saints. The Crows were underdogs at $2.05 but always seemed a good bet. Despite the loss, Josh Battle continued his strong season playing in the backlines. He clocked triple DS figures for the first time this season and looms as a value choice in future contests.
GWS kicked away from an accurate Swans side missing spearhead, Buddy Franklin. Callum Sinclair has conceded some big scores to opposition rucks this year and the big mummy got hold of him in this contest. Mumford's 14 disposals and 48 hit-outs netted him 113 DS points at solid value.
Similarly, the Dockers surged away late from a valiant Doggies outfit. Nat Fyfe was dominant in this match but milestone Mundy was the pick of the bunch. His 300th game was one to remember as he gathered 28 disposals and booted two crucial goals. It was also memorable for his selectors as he chalked up 119 DS points.
The Hawks and Blues kicked off Sunday with a cracker. Down at the Hawks' Tasmanian fortress, Carlton took it to them to lead by as much as 36 in the second qurter. The Hawks played the role of Jekyll and Hyde, however, as their second half yielded 10 goals and conceded just five. Jaeger O'Meara had the ball on a string but Liam Shiels was insatiable. He clocked an enormous DS score of 145 as he personified his typical toughness with nine tackles, 26 touches and three goals.
But the Cats saved the best for last as they completely dominated the Eagles. Out disposing them 444-299, Geelong never allowed West Coast near it. Tom Hickey played a lone hand in the ruck for the Eagles. Another ruckman that could prove to be some value in your contests, Hickey produced the game of his career with 141 DS points thanks to 25 touches, 32 hit-outs and a goal.
NBA PLAYOFFS
Round two of the playoffs has already kicked off after the Bucks, Celtics, Raptors and 76ers won through from the East and Warriors, Rockets, Nuggets and Blazers carry the mantle in the West.
The Warriors were surprisingly pushed to six games by the plucky Clippers but crept away with the series victory after KD went off for 50 to claim the win. He followed that showing up with another haul of 35, and 45.5 DS points, in game one against the Rockets and will be hard to stop now he's found this kind of touch.
The best thing about the Nuggets/Spurs series going to seven was watching Nikola Jokic do his thing. He produced unprecedented numbers in the first round and carried his side, and his DS selectors, in every match. Now he just has to do it all over again if they are to take down the white-hot Blazers.
Another man performing out of his skin is Damian Lillard. These playoffs are turning superstars into legends and if Dame can walk into any place in Oregon without being offered whatever his heart desires, I'll tell Charles Barkley his head looks like a swollen pumpkin. With the series on the line, Dame was simply lights out (50 points, 10/18 from deep). He called game. And he drained it from another galaxy.
As astonishing as KD, Jokic and Dame have been, Kawhi Leonard has been every bit as remarkable. He is carrying (with a little help from Pascal Siakam) a Raptors side that seems to forget how to basketball in the playoffs. After taking care of Orlando, Leonard was the best player on the court three times over in game one against the Sixers. 45 points, 70 per cent from the field, 11 boards and four assists.
But the best series of the second round will come between the Bucks and Celtics. It is actually a shame these two play each other now. Giannis is Giannis, Kyrie is fit, and two champion teams face off against one another. The Celts claimed game one, in Milwaukee, after holding the Bucks to 33 per cent from deep. This was thanks in no small part to the defensive role Al Horford played on Antetokounmpo and contributed offensively to score 49.7 DS points. Kyrie got the wheels spinning offensively with 26 points, seven boards, 11 assists for 46.9 DS points. And, as is typical, the Celtics batted deep. Terry Rozier chimed in with 19 minutes of pure, unadulterated DS value (11 points, nine boards and three assists).
Written by Brin Duggan <a href="https://twitter.com/BrinDuggan?ref_src=twsrc%5Etfw" class="twitter-follow-button" data-show-count="false">Follow @BrinDuggan</a><script async src="https://platform.twitter.com/widgets.js" charset="u`tf-8″></script>
AFL
,
Latest
,
NBA
,
NRL